The Canton Regional Chamber is the leading voice for our members and our community in the public policy realm. Our advocacy efforts connect directly to the Chamber's strategic priorities and focus on legislative, regulatory and policy change that drives economic growth and builds community prosperity. We seek to remove impediments to growth, improve economic competitiveness, reduce operating costs, support new investment, expand access to participation and enable collaboration.
The Chamber endeavors to build strong relationships with elected and appointed officials at every level of government and help them understand how their decisions shape our business operating environment and contribute to the strength of our communities and broader region. We work closely with our partners in the Ohio Metro Chambers Coalition (the state's eight largest regional chambers plus the Ohio Chamber), as well as other like-minded business and community associations, to amplify our voice and pursue shared priorities.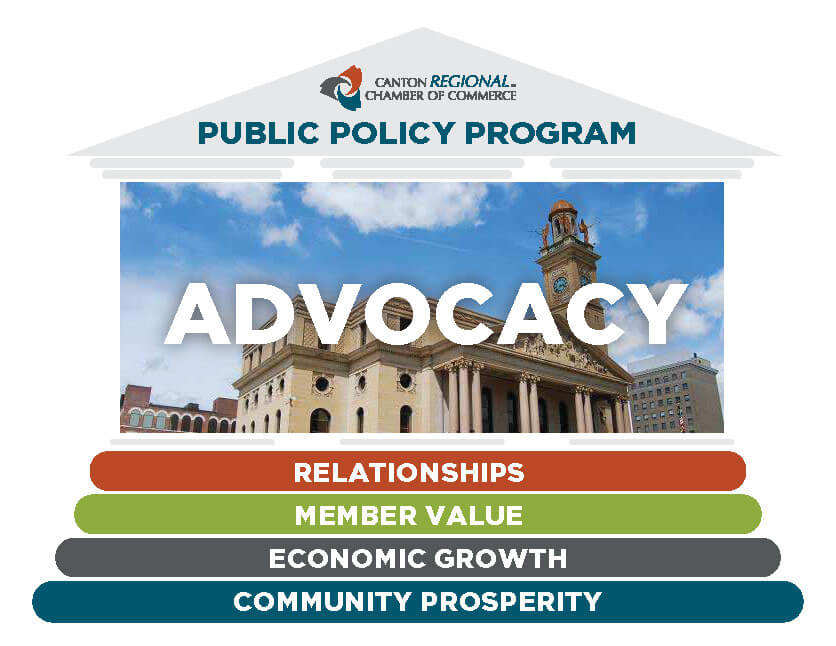 If your organization is facing a public policy challenge, we encourage you to reach out to Jeff Dafler, Vice President – Economic Development & Public policy, to discuss how the Chamber can help.