Policy Perspectives is a monthly newsletter for our enhanced public policy program.  It is designed to create additional member value through strengthened advocacy, additional engagement opportunities and regular communication about developments in the public policy sphere. Your Canton Regional Chamber will begin implementing new initiatives, programs and events this year to strengthen the voice of our members and the broader community at the local, state and federal levels of government. Watch this space and other Chamber communications for updates and announcements.
New State Operating Budget Cuts Taxes, Provides Economic & Community Development Funding
After Conference Committee deliberations went right up to the wire, the Ohio House and Senate passed a two-year operating budget June 30, and Governor DeWine signed it into law late on July 4. All in, the budget includes $95 billion in total FY 24 spending and $95.7 billion in FY 25. While the 6,196-page budget bill (Sub. HB 33) includes too many programs and details to summarize fully here, below are some major highlights:
After Conference Committee deliberations went right up to the wire, the Ohio House and Senate passed a two-year operating budget June 30, and Governor DeWine signed it into law late on July 4. All in, the budget includes $95 billion in total FY 24 spending and $95.7 billion in FY 25. While the 6,196-page budget bill (Sub. HB 33) includes too many programs and details to summarize fully here, below are some major highlights:
Tax Cuts: The budget includes major cuts in individual and business income taxes. For individuals, there will be only two tax brackets beginning in 2024: 2.75% for income between $26,050 and $100,00 (no change), and 3.5% for income above $100,000, replacing the current 3.688% ($100,000-115,300) and 3.75% (above $115,300) brackets. (Income below $26,050 is not taxed.) The state will also dramatically reduce the number of businesses paying the Corporate Activity Tax (CAT). Beginning in 2024, the first $3 million of a business's taxable gross receipts will be exempted from the CAT, and the exemption rises to $6 million in 2025. (Currently, only the first $1 million of gross receipts are CAT-exempt.)
Economic & Community Development: The budget includes significant appropriations for economic development in the state, including both new initiatives and increased spending on some existing programs.

Innovation Hubs: The Department of Development will create a new program to disperse up to $125 million to develop Innovation Hubs to spur technology innovation and workforce development at sites near research-oriented institutions not currently included in an existing innovation district.
All-Ohio Future Fund: This $667 million program will fund the creation and preparation of new economic development sites in the state.
Workforce Housing: Two new tax credit programs will encourage construction of low-income and single-family homes.
Community Development: $700 million is allocated for a one-time Strategic Community Investments Fund, although no specifics regarding the program and its administration are yet available.

Education:  The budget included several changes to both the administration and funding of education in Ohio.

K-12 Governance:  Most of the duties of the State Board of Education are transferred to the renamed Department of Education and Workforce and will fall under the Governor's authority.
EdChoice:  Every K-12 student will be eligible for EdChoice scholarships to attend the school of their choice, with scholarship amounts varying based on family income, expanding school choice in the state.
OCOG:  The budget increases funding for the Ohio College Opportunity Grant (OCOG) by $88 million.  OCOG is a needs-based grant program for Ohio higher education.
Governor's Choice Scholarships:  The top 5% of Ohio's graduating seniors will be eligible for new $5,000 scholarships if they attend an Ohio college or university beginning in FY25.
Perspective:  The Canton Regional Chamber, along with our Ohio Metro Chambers Coalition partners, advocated for many of the items above during this year's budget process, and we're pleased with a budget outcome that will be beneficial to our members' success and the strength of our regional economy and communities over the next two years. We'll be engaging with our partners and regional stakeholders as the new programs are implemented in an effort to bring additional state dollars to economic and community development efforts in our region.
---
Vote on Issue 1 Aug. 8
Early August in the Canton region means it's time for the Pro Football Hall of Fame Enshrinement Festival, back-to-school shopping and speculation about the coming high school football season. But this year, it also means it's time to head to the polls.
Statewide ballot measures would require a supermajority of 60% of votes cast to be approved, compared to the current 50%+1 simple majority.
Initiative petitions proposing a constitutional amendment would require signatures of 5% of the electors who voted in the most recent election for governor in each of Ohio's 88 counties. Currently, petitions require signatures of 5% of electors from only 44 counties.
Under current law, those submitting a petition have 10 days to gather additional signatures for a constitutional amendment if they are found to have submitted an insufficient number of signatures. Issue 1 will eliminate this provision.
Early in-person and absentee voting by mail are already underway across the Buckeye State, and polls will be open on Election Day, August 8, from 6:30 a.m. to 7:30 p.m. For all the information on when, where and how to vote, visit www.voteohio.gov.
Perspective: Given the distractions of early August and how unaccustomed we are to voting during the dog days of summer, expectations for voter turnout are low. That means a relatively small percentage of Ohioans could decide an issue that has major implications for our state going forward. Make your voice heard on Issue 1 – vote on (or before) August 8!
---
Advocacy Efforts to Defend Reagan National Airport Perimeter Rule

The Canton Regional Chamber has joined the Coalition to Protect America's Regional Airports to support maintaining the current "slot and perimeter rule" limiting the volume of air traffic into and out of Reagan National Airport (DCA), which serves our nation's capital.
Some members in Congress are currently working to change the slot and perimeter rule through the FAA reauthorization bill, threatening to undermine direct access to the Washington, D.C. area for Akron Canton (CAK) and other regional airports within the existing 1,250-mile perimeter.
Perspective: The daily non-stop flights from CAK to DCA provide an important link between our region and the seat of national government and help sustain local jobs and economic activity. If you would like to join in efforts to defend the existing slot and perimeter rule. CLICK HERE to get involved.
---

Tell Us What You Think
Our latest Public Policy Pulse Survey is now live, and we'd love to hear from you. Our main survey topic is the Aug. 8 special election for Issue 1, which proposes changes for Ohio's process for constitutional amendments. CLICK HERE to share your views.
Perspective: Completing the Public Policy Pulse quarterly survey only takes a few minutes, and your opinions provide valuable input for our ongoing advocacy efforts.
---


Chamber Chat with Rep. Jim Thomas Scheduled for July 21
Our next Chamber Chat will feature Ohio House Member Jim Thomas, who is serving his first term representing the 49th District in Stark County. We will welcome Rep. Thomas to the Canton Regional Chamber community room at 9:30 a.m. on Friday, July 21 for a roundtable discussion about his ongoing efforts for our region in the Ohio legislature and the policy priorities of Chamber members. Additional information and a link for registration will be forthcoming.
Perspective: Chamber Chats provide a great opportunity to engage with elected officials in a small group setting. So far this year, we have been featuring state legislators who are new to Stark County to help members get to know them and help these legislators learn more about the issues important to our business community. We hope you'll join us on July 21!
---


Ohio Legislature Puts Constitutional Reform on Ballot Aug. 8

Ohioans will head to the polls August 8 for a special election to consider changes to the state constitution that would make the document more difficult to amend. Senate and House passage of SJR2 authorized the special summertime election for consideration of Issue 1, which would make the following changes to the Ohio constitution:
Require the approval of 60 percent of voters for any future constitutional amendment, up from the current simple majority;
Require signatures from at least 5 percent of all eligible voters in each of Ohio's 88 counties on a petition to amend Ohio's constitution, compared to 44 counties currently; and
Eliminate the current 10-day period sponsors have to replace any invalid petition signatures after filing.
Perspective: Assuming Issue 1 survives multiple legal challenges, including over the legality of the August 8 special election date and wording of the ballot language, supporters and opponents will have limited time to make their arguments to the electorate. The business community, including the Canton Regional Chamber, has long advocated for ballot reform, and Issue 1 represents the best opportunity we have seen to protect Ohio's constitution from special interests looking to use the state's easy access to the ballot to advance their interests. Should the legal challenges fail and the special election date stand, turnout – and Issue 1's fate – will be difficult to predict.
---
Deal Pending to End Standoff Over Debt Ceiling
Despite the mounting doomsday predictions, President Biden and Speaker McCarthy struck a deal that, if passed this week by both houses of Congress, would raise the U.S. debt ceiling until 2025, avoiding default on the federal debt.
Fears that the deadline, set as June 5 by Treasury Secretary Janet Yellen, would arrive without a deal rattled markets and stoked concern over potential widespread economic fallout.
The Biden-McCarthy agreement caps federal non-defense discretionary spending through 2024 at current levels, reduces the Biden administration's proposed expansion in IRS funding, requires the federal government to claw back some unspent COVID relief dollars, and expands the work requirement for federal SNAP benefits to those age 54 and younger. The deal retains a 3-percent increase in defense spending and does not derail the president's plan to forgive $430 billion in student loan debt, which is currently before the Supreme Court.
Perspective: It has become almost a lock during divided government, as we now have with Republicans controlling the House and Democrats holding the Senate and White House, that deliberations over the debt ceiling will be acrimonious and run right up to the deadline. It is nearly equally predictable that the two parties will reach agreement on a compromise deal at the last minute rather than send the economy into an entirely avoidable tailspin. While some members of Congress on both sides of the aisle have criticized the Biden-McCarthy deal, expect both houses to approve the compromise rather than risk calamity.
---
State Operating Budget Work Continues
After the House passed Sub. HB 33 – its version of the state operating budget – in late April, attention turned to the Ohio Senate. In the coming days, the Senate will reveal its alternative budget proposals as Senate Finance Committee hearings come to a close.
After Senate passage, the budget bill will then head to Conference Committee, where the two legislative chambers will work out their differences before final passage and transmission to Governor DeWine prior to the June 30 end of the state's fiscal year.
Perspective: We will provide a detailed review of the final budget provisions at the conclusion of the legislative process and signature by the governor.
---
Stark Set to Vote on Municipal Primaries, Local Issues

May

2
Stark County will go to the polls on Tuesday, May 2, in a primary election that includes municipal mayoral and council candidates, as well as county-wide and local issues. While turnout in primary elections in non-presidential years tends to be quite low, the stakes for our region are high.
The cities of Alliance, Canton, and Massillon will elect mayors and members of city council who will have a major influence on the future direction of economic development efforts and quality of life in those communities. The Canton mayoral primary is of particular interest, given the fact that incumbent Mayor Tom Bernabei decided not to seek reelection, making it the first time in 20 years the seat is open. The result is a crowded race for the Democratic nomination, with Kimberly Bell, Willis Gordon, William V. Sherer II, Bill Smuckler and Thomas West all vying to be their party's nominee to take on Republican Roy Scott DePew in November.
Stark County voters will also see township and municipal issues on the ballot next week in nearly every jurisdiction. In addition, Two county-wide renewal levies will come before voters, a Stark County Board of Developmental Disabilities measure (3.3 mills for five years) and a levy to fund ongoing operation of the 9-1-1 system (0.1 mill for five years). The Louisville City, Canton City, Perry Local and Lake Local school districts also have levies on the May 2 ballot.
Perspective: As we have mentioned in this space before, the Canton Regional Chamber has endorsed the Stark Board of Developmental Disabilities levy. The organization provides essential services to the intellectually disabled in our region and is a good steward of tax dollars. We will examine the primary election results and their implications for our economy and community in the next issue of this newsletter.
---

While odd-number years are often "off" years for elections, there are several important municipal election contests and tax issues on the ballot in Stark County in 2023. With early voting underway and primary Election Day - May 2 - just around the corner, please be aware that changes to Ohio law now require voters to show a photo ID before voting.
Beginning this election, Ohioans who vote in person will need to show a government-issued photo ID. For the roughly 98% of Ohio voters who already use their driver's license or state ID, nothing will change. And for those who used a utility bill or other form of identification to vote, free state IDs are now available from local BMVs.
For all the important details, including the ID rules, the candidates and issues appearing on your ballot, early-voting deadlines and Election Day polling locations, simply visit VoteOhio.gov. Don't miss this opportunity to make your voice heard – make your voting plan today!
Perspective: While the majority of Ohioans already using photo ID won't need to change their voting behavior, we are working with Ohio Secretary of State Frank LaRose's office to get the word out in advance of primary Election Day in an effort to avoid confusion at the polls. You can help by raising the topic with family, friends and coworkers, and you might even encourage someone to vote who otherwise might have stayed home!
---
Public Pulse Survey
As discussed in last month's newsletter, we debuted the quarterly Public Pulse survey on March 23. Our goal with these surveys is to solicit member feedback on current public policy issues to help inform our advocacy, engagement and communication efforts at the Chamber.
We are grateful for the responses we got from members (32) and hope to grow participation going forward. While not statistically significant as a representation of member views given the small number of respondents, those who did respond indicated strong support for new state spending in the areas of workforce and education, economic development, and mental health and addiction recovery programs. Those are programs that we have supported as the Ohio House deliberated over the biennial budget, and we will continue that advocacy work as the process now moves to the Senate.
Perspective: We encourage you to make your voice heard when we distribute the second-quarter Public Policy Pulse survey in June. Your input is critical to ensuring that our work is squarely focused on advancing member interests.
---
First Chamber Public Policy Pulse Survey Launched

We debuted our new Public Policy Pulse survey of members and community stakeholders on March 23. The quarterly survey is intended to be a quick, easy-to-complete pulse-check of member and community views on trends, developments and priorities in the civic sphere.
As we expand our public policy efforts at the Canton Regional Chamber, we want to provide our members with regular opportunities to tell us what matters most to them and where they stand on key legislative, regulatory and policy topics. We can then ensure that we are more accurately reflecting your views and advancing your interests when we meet with elected officials and policy makers. Your voice matters!
Perspective: Thanks to everyone who has already taken time to share your views. Initial responses to the first Public Policy Pulse survey of 2023 reveal that workforce, inflation and general economic uncertainty are among the top concerns of members. We encourage everyone to complete the survey before the April 6 deadline by clicking here and answering the questions. We'll share a summary of the results in the April issue of Policy Perspectives.
---
Constitutional (In)Stability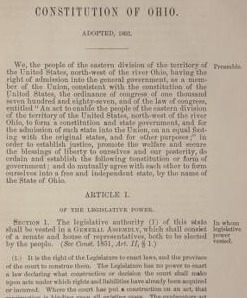 Ohioans have grown used to voting on proposed constitutional amendments on everything from casinos to marijuana to redistricting, in part due to the relative ease of ballot access in Ohio compared to other states. In some instances, proposed ballot measures, sometimes backed by out-of-state interests, would create significant additional regulatory and operating costs for businesses, prompting them to fund expensive campaign efforts to defeat amendments.
Ohioans have grown used to voting on proposed constitutional amendments on everything from casinos to marijuana to redistricting, in part due to the relative ease of ballot access in Ohio compared to other states. In some instances, proposed ballot measures, sometimes backed by out-of-state interests, would create significant additional regulatory and operating costs for businesses, prompting them to fund expensive campaign efforts to defeat amendments.
This instability in the state's constitutional law framework contributes to uncertainty in the economic environment, making Ohio a less attractive place to do business. As a result, the business community – and the Canton Regional Chamber – has long sought to raise the exceptionally low bar for ballot access as a means of better preserving constitutional stability in Ohio. In a statewide Ohio Metro Chambers Coalition survey of businesses, including Canton Regional Chamber members, last fall, more than 70 percent of respondents said Ohio should adopt measures to make it more difficult to alter the state constitution.
Two resolutions in the General Assembly – House Joint Resolution 1 and Senate Joint Resolution 2 – would do just that. Both resolutions would increase the majority required to pass a constitutional amendment from the current simple majority to 60 percent, with the House version adding to current signature-gathering requirements to get a citizen-initiated amendment on the ballot. Both chambers would need to pass a resolution to bring changes before voters this year.
Perspective: Abortion has complicated the debate over proposed changes to Ohio's process for amending the constitution by statewide ballot. Following the U.S. Supreme Court's ruling overturning Roe v. Wade last year, activists nationwide have begun efforts to enshrine abortion rights in state constitutions. Two groups in Ohio are working to collect signatures to put a measure on the ballot in Ohio this November that would amend the state constitution to protect a woman's right to choose. Motivated in part by this development, Senate President Matt Huffman has proposed that lawmakers act to put the proposed 60-percent majority requirement before voters in a special August election. So far, Speaker Jason Stephens has expressed opposition, citing the legislature's decision last year to prohibit August special elections due to the cost burden on the state and county boards of election. Gi\ven the speaker's reliance on every House Democrat to win his post – and that party's support for abortion access – the way forward for ballot reform is complicated, to say the least.
---
Chamber Chat with Sen. Al Landis

We welcomed Ohio Senator Al Landis (R-31) to the Chamber on February 24 for the first-ever Chamber Chat.  A group of 26 members joined Sen. Landis in an engaging roundtable conversation about several business and public policy issues.  Sen. Landis, a 33-year veteran of the steel industry and former state representative and county commissioner, currently serves as Vice Chair of the Senate Agriculture & Natural Resources Committee and as a member of the Community Revitalization, Energy & Public Utilities and Small Business & Economic Opportunities Committees.
Sen. Landis shared with the group his commitment to working on behalf of his district, which includes all or parts of Tuscarawas, Wayne, Stark, Guernsey and Muskingum Counties, to support business growth, education, workforce development, affordable energy and mental health and addiction recovery.  Together with the Chamber Chat participants, Sen. Landis discussed the importance of expanding education and training programs to meet the needs of employers and job seekers while ensuring we have programs in place to help those with mental health and addiction challenges recover and find meaningful employment.  He also discussed the state operating budget process and his ongoing collaboration with other area legislators on regional priorities.
Perspective:  Our first Chamber Chat provided a great opportunity for those in attendance to engage directly with Sen. Landis in a small setting and discuss policy topics important to Chamber members and our broader community.  Be on the lookout for information on the next installment in our bi-monthly Chamber Chat series, which is planned for April.
---
It's Budget Season in Ohio
Ohio Governor Mike DeWine introduced his FY 2024-2025 operating budget to the General Assembly on January 31.  DeWine proposes to spend roughly $100 billion per year, much of which includes federal dollars to support programs like Medicaid.  The budget draft includes $28.1 billion of state discretionary spending in FY 2024 and $29.4 billion in 2025 against projected state tax revenue of $28.7 billion and $30.1 billion, respectively.
Under the theme, "Ohio's Time," the budget breaks out spending in four key areas:  Bold Beginnings (child and family programs), Our People & Workforce (mental health, disabilities, education, training and veterans), Communities (law enforcement, housing, infrastructure and environment) and Thriving Economy (economic development, IT, childcare and additional education and workforce development programs).  You can find summaries and budget details here  .
Perspective:  DeWine's introduction of his budget proposals touches off a months-long legislative process that will flow through both chambers of the General Assembly by late spring.  While DeWine's draft got a warm reception from leaders in both the House and Senate, we should expect some twists and turns as the biennial budget wends its way through the committee process.  The budget includes several proposals related to Chamber policy priorities, particularly in the areas of economic development, education, workforce and community development, so we will be following its progress closely and engaging as needed.  Worth noting:  DeWine proposed no significant changes to Ohio's individual or business tax systems, although HB 1 would propose a significant reduction in Ohio's individual income tax rate to 2.75% for all income above $26,500 (see below).

---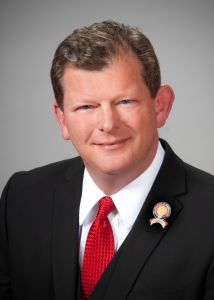 Speaker Stephens Rolls out Legislative Agenda
Ohio House Speaker Jason Stephens (R-Kitts Hill) announced his legislative priorities for the 135th General Assembly.  The priority bills fall into three broad categories, as described on the Speaker's own website
Growing our Economy
House Bill 1 - Lower and flatten our taxes to ensure all Ohioans can keep more of their hard-earned dollars.
House Bill 2 - Invest in projects across the state to foster economic growth and community development.
House Bill 3 - Support affordable housing development to draw additional economic opportunity.
House Bill 4 - Ensure an open market with diversified investment portfolios.
Protecting our Families
House Bill 5 - Make adoption more accessible and affordable for loving Ohio families.
House Bill 6 - Protect the integrity of girls' sports and make certain that biological males cannot compete in female-only athletics.
House Bill 7 - Provide a strong foundation for both mothers and babies in their first 1,000 days to address maternal and infant mortality.
House Bill 8 - Preserve the fundamental role that parents play in the education of their children.
Educating our Communities
House Bill 9 - Address the teacher retention crisis.
House Bill 10 - Secure commitment for the 'Fair School Funding Plan' that is based on the cost of providing a quality education.
House Bill 11 - Create a child-first model for education, allowing students to have their educational funding follow them to the school that best suits their needs.
House Bill 12 - Recalibrate the State's approach to education to serve Ohio's students better for career readiness.
Perspective:  We joined our colleagues from the state's largest metro chambers and the Ohio Chamber in a meeting with Speaker Stephens about his legislative priorities and the budget on February 16 in Columbus.  There seems to be something for everyone in the Speaker's legislative.  Some of the bills have clear implications for the budget process, while others could impact the state's K-12 education system significantly.  We will continue to advocate throughout the legislative session for our members and the broader community.

---
Chamber Board Approves 2023 Public Policy Priorities

The Canton Regional Chamber Board of Directors voted February 21 to approve our 2023 public policy priorities.  The approved priorities are all linked back to the Chamber's strategic plan and fall under six main categories:
Workforce, Employment & Education;
Tax;
Energy & Environment;
Equality of Opportunity;
Public Affairs; and
Health Care.
The Chamber's Government Affairs Committee developed and approved the document before sending it on to the Executive Committee and full Board for consideration and adoption.  You can find the 2023 Public Policy Priorities by visiting www.cantonchamber.org/public-policy.
Perspective:  Our annual public policy priorities are intended to be a "living" document.  We will make updates as we achieve success and new challenges and opportunities arise. Please check back periodically for the latest version and contact Jeff Dafler (jeffd@cantonchamber.org) with your ideas.
---
Chamber Endorses Stark Board of Developmental Disabilities Levy – Issue 22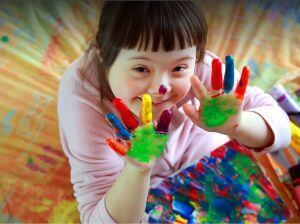 The Canton Regional Chamber Board of Directors voted February 21 to endorse Issue 22, a 3.3-mil renewal levy for the Stark County Board of Developmental Disabilities, which will be on the May 2nd ballot.  The Stark Board of Developmental Disabilities is seeking a five-year renewal of the current funding level, which generates a total of $25 million annually.  Due to economic growth over the 10-year period of the current levy, renewal will actually cost taxpayers roughly $30 less per $100,000 of property value each year.
Perspective:  The Stark Board of Developmental Disabilities provides essential services to the intellectually disabled in our region and is a good steward of tax dollars.  Over the past 10 years, the number of people supported by the organization has risen from 3,345 to 4,106 without a tax increase.
Welcome to the first issue of the Canton Regional Chamber of Commerce's new publication, Policy Perspectives. This monthly newsletter is part of our enhanced public policy program designed to create additional member value through strengthened advocacy, additional engagement opportunities and regular communication about developments in the public policy sphere. Your Canton Regional Chamber will begin implementing new initiatives, programs and events this year to strengthen the voice of our members and the broader community at the local, state and federal levels of government. So, watch this space and other Chamber communications for updates and announcements.
As part of this expanding effort, we will publish a new issue of Policy Perspectives each month. This newsletter is intended to share information and analysis with our members about developments across all levels of government that have the potential to impact your operations. Sometimes we'll cover broad trends, other times we'll look at specific issues, always in a brief, easy-to-digest format that respects your busy schedule and full inbox.
We hope you'll find Policy Perspectives interesting and valuable. As you check out the newsletter, we'd like to know what you think. Please share your feedback, ideas for topics to cover and thoughts about the Canton Regional Chamber's growing public policy work with Jeff Dafler, Vice President – Economic Development & Public Policy, at jeffd@cantonchamber.org. And thanks for checking out this first issue of Policy Perspectives!
---
Volatility – The New Normal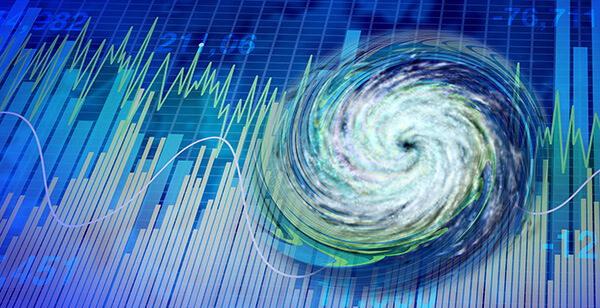 Strange and destructive weather events. Wild swings in financial markets. Large-scale public protests. Massive price jumps. Everywhere we turn these days, volatile conditions seem to be the new normal, and the world of politics is no exception.
We watched this volatility play out in both Congress and the Ohio legislature this month as the process for electing speakers was filled with dramatic twists and turns. At the federal level, it took the U.S. House four days and 15 ballots to elect Rep. Kevin McCarthy (R-CA-20) Speaker of the House after a small radical faction of the slim Republican majority demanded major concessions for their support. In Columbus, 22 Republicans joined 32 Democrats to elect Rep. Jason Stephens (R-Kitts Hill) speaker despite the selection of Rep. Derek Merrin (R-Monclova Twp.) for that post at GOP Caucus meetings late last year.
The volatile start to the legislative sessions could bring more turmoil. Speaker McCarthy was forced to make several concessions to the rebel Republican faction – including allowing a single member to call for a motion to vacate the speaker's chair – that could complicate efforts to pass critical pieces of legislation. In Ohio, the 43 House members who stuck with Merrin have declared themselves the true majority caucus and vow to limit Speaker Stephens' authority to direct the business of the chamber.
PERSPECTIVE: At both the federal and state levels, the infighting in Republican majorities could imperil work on key fiscal bills, from raising the federal debt ceiling to passing a two-year state operating budget, as well as progress on other GOP priorities. The latest developments reveal a longer-term fissure in the Republican party between traditional, "establishment" conservatives and the more populist, anti-establishment wing that constitutes the core base of former President Trump.
---

Schuring, Oelslager Make History
In leadership ballots earlier this month, Sen. Kirk Schuring (R-Canton) was elected President Pro Tempore of the Ohio Senate, while Rep. Scott Oelslager (R-North Canton) was elected Speaker Pro Tempore of the Ohio House. Both are the second most-senior positions their respective legislative chambers, which never before have been occupied by legislators from the same county. Congratulations to Sen. Schuring and Rep. Oelslager on this historic achievement!
PERSPECTIVE: Sen. Schuring and Rep. Oelslager have long served Stark County and Ohio with distinction in the General Assembly, holding numerous senior positions on committees and passing landmark legislation over the years. Their ascension to these critical leadership positions in their respective chambers bodes well for the county and the state during the 135th General Assembly.
---

New Year, New Faces

As a new year and new legislative sessions get underway, Stark County has a few new faces representing it.  The combination of redistricting, retirements and the November election resulted in entirely new Congressional representation and three new state legislators in our region.After multiple rounds of mapmaking in Columbus, Stark County found itself divided between the the 6th and 13th Congressional districts. Incumbent Republican Representative Bill Johnson won reelection and now represents southern and eastern Stark County. Following a distinguished career in the U.S. Air Force and private sector, Rep. Johnson was first elected to Congress in 2010. Rep. Emilia Sykes, a former state representative and Ohio House Minority Leader, won election in November in Ohio's 13th Congressional district, representing northern and western Stark County.
On the state level, joining Sen. Kirk Schuring, Rep. Scott Oelslager and Rep. Reggie Stoltzfus are three new members of the Stark County legislative delegation. Sen. Al Landis won election in Ohio's 31st Senate district, and Rep. Brett Hillyer, was reelected in the 51st House district, which both cover portions of southwestern Stark County. Rep. Jim Thomas, formerly Jackson Township trustee, defeated Rep. Thomas West in the 49th House district, now covering the city of Canton and Jackson Township.
PERSPECTIVE: Strong relationships are critical to effective advocacy, and the Canton Regional Chamber team has already begun engaging with elected officials new to office or new to Stark County. We will prioritize building these relationships in 2023 and will provide opportunities for our members to engage with these officials.
---

Coming Soon: Public Policy Pulse Survey
Communication is a key element in the Canton Regional Chamber's enhanced public policy program, and we believe the best communication goes both ways. So, we want to hear from you!
To help direct our public policy advocacy efforts, we need input from our members on the challenges and opportunities you are facing today. In a systematic effort to gather information from you, we will begin distributing a quarterly Public Policy Pulse survey to provide consistent data to direct our work. Additionally, if you have a more pressing need for assistance with a legislative, regulatory or policy problem, do not hesitate to reach out to Jeff Dafler, Vice President – Economic Development & Public Policy – directly at jeffd@cantonchamber.org for assistance.
PERSPECTIVE: Watch your inbox in March for the first iteration of the Canton Regional Chamber's Public Policy Pulse survey.